Looking for the perfect gift to bring to a holiday party? Or need the perfect present for a friend who loves to entertain? Look no further. These are the perfect gifts for hosts and hostesses. I've got Richmond hostess gift options as well as finds online to make it easy.
Cute Cocktail Napkins
Cocktail napkins are easy, affordable and fun to gift. Plus, they come in handy since they are always useful. The unique shape of these immediately caught my eye. Die cut foil beverage napkins by Slant Collections, $7.95, from Mongrel.
Dress Up Your Wine
If you're going to gift wine (never a bad idea!), make it more distinctive with a fun label. This one is $4 from Mongrel.
Fun Drink Markers
These adorable glass markers bring personality to any party. Wine-Eyed Drink Markers, $9.95, from Paper Source.
Dip-a-di-do-da
A dip-a-di-do-da dip bowl makes it easy to dress up store-bought dips because it covers the plastic container, making it look pretty without actually dirtying a dish. Bring one alone as a gift or fill it with any standard-size store bought dip for a snack and server in one. Or, make it really easy and grab this kit that comes with three Birdie's Pimento cheese and one Dip-a-di-do-da.
Chocolate (duh)
Chocolate is always an appreciated gift. Take it up a notch by going locally made with Gearharts. These Jewel Bars have been one of my favorite small gifts lately. Four ounces of dark, milk, or white chocolate is studded with roasted almonds, dried cherries, candied orange peel, roasted California pistachios, candied violets and candied rose petals. And at just $8 it's visually impressive on a budget.
Breakfast Yummies
After cooking all night, the last thing you want to do is wake up in the morning and make breakfast. Be a serial entertainer's hero by showing up with Whisk French Buns. Find them at Stella's Grocery, Scoop and other spots around town. All they have to do is put them in the oven, ice, and enjoy. Add some Blanchard's Holiday Blend Coffee and you'll be on every invite list.
Candy Cane Glasses
These candy cane rocks glasses are just decorative enough to be festive, but understated enough to be classy. At $7.95 each, grab a set of four, or two with a bottle of locally made Virago Port Cask Finished Rum.
Cricket Cove Holiday Gift Set
This set of one locally made soap, one locally made lip balm and a wooden soap dish is festively adorned so you don't even need gift wrapping. At $18, grab one and keep it on hand for the next party you attend.
Classy Beverage Tub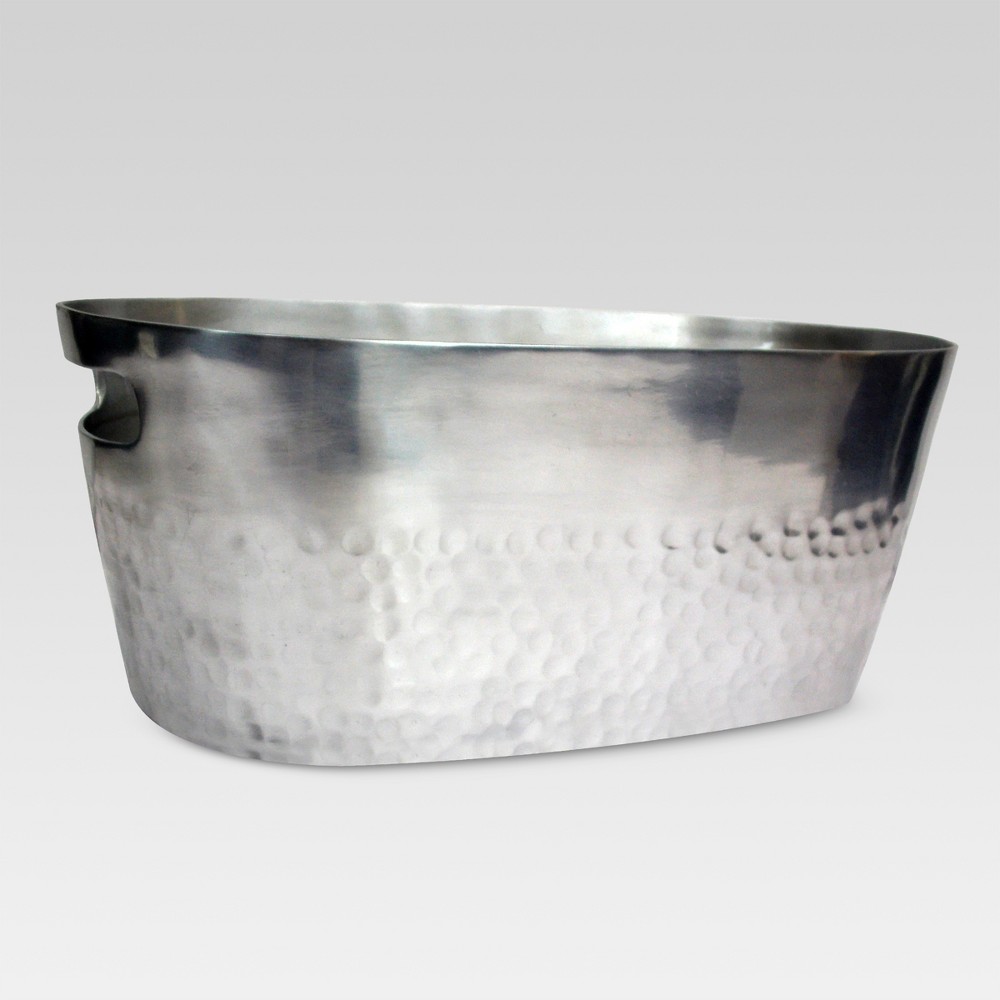 Grab a pretty beverage tub like this one from Target that's only $15.99, fill it with beer or wine and ice, show up at a party, and be the hero. Plus, there's a pretty piece for the hostess to keep later.