Disclosure: Some of the links below are affiliate links, meaning, at no additional cost to you, I will earn a commission if you click through and make a purchase.
Of course I always do a sweep through the clothing, accessories and shoes when I visit Target. Who doesn't? And I usually pick up an item or two when the price and style is right. But on a recent visit, I was particularly impressed with some of the selections for Fall. These are my picks—scoop them up fast while they're still in stock.
Shoes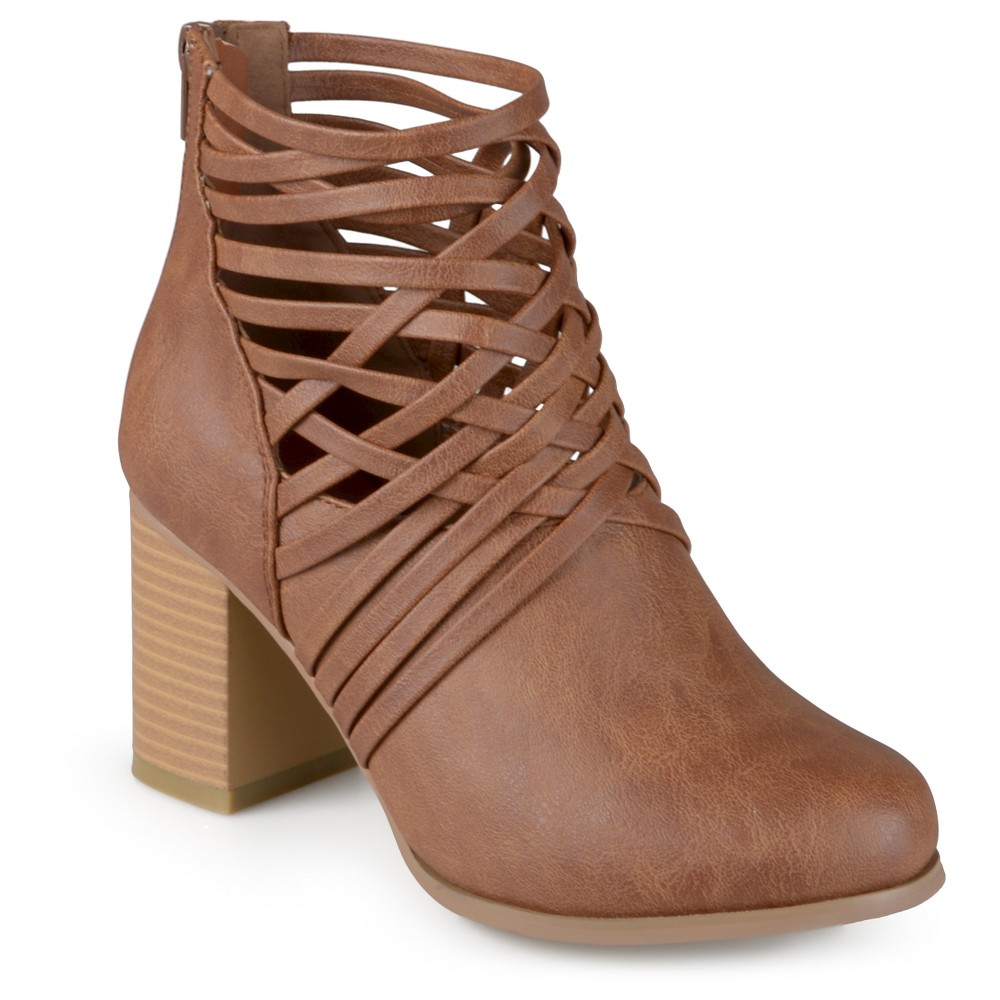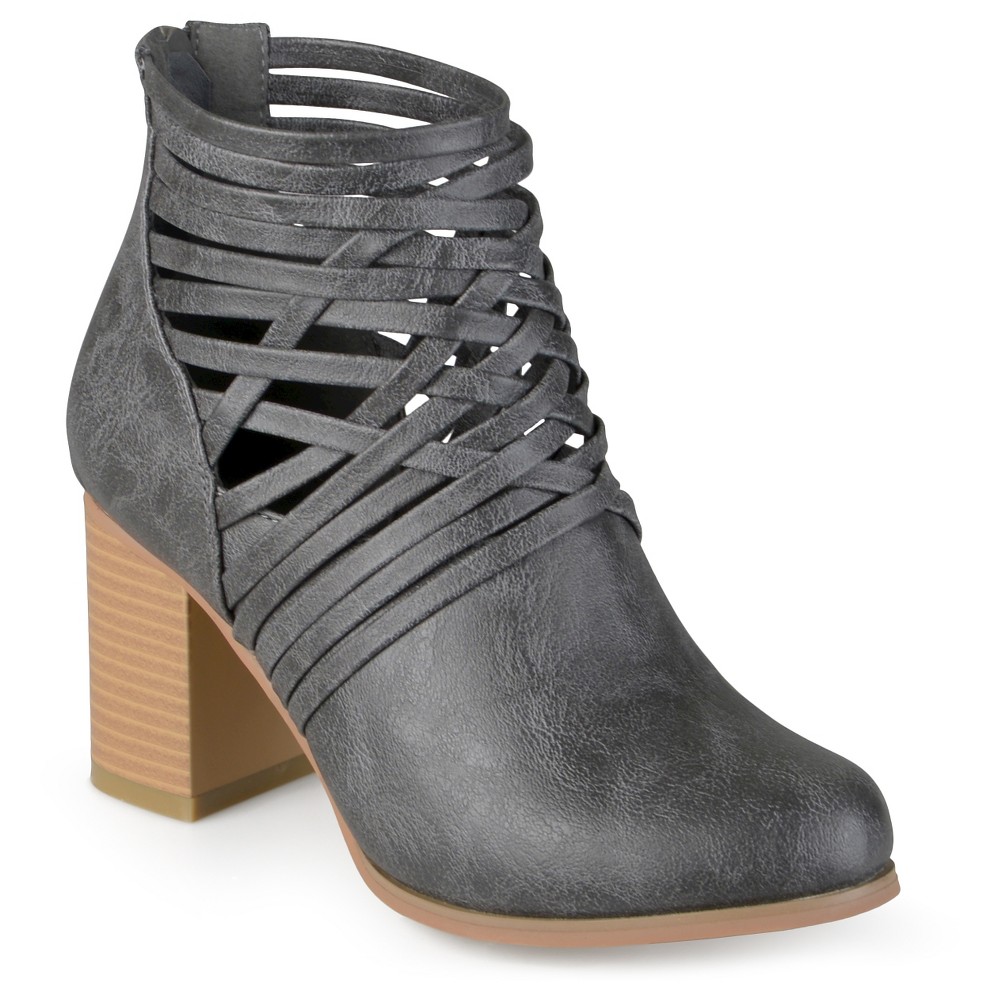 The design of these boots is strikingly similar to a pair of Free People booties I had my eye on all last season but couldn't bring myself to pull the trigger on. I couldn't decide if I'd wear a boot with open ankles quite enough to warrant the designer price tag. However, at $49.99 (and buy-one get-one half off when I grabbed them), it's worth it to try the trend and get the high-end look.
You're not going to get much lower than $69.99 for genuine leather or suede boots and these can easily pass for high-end western boots that cost much more.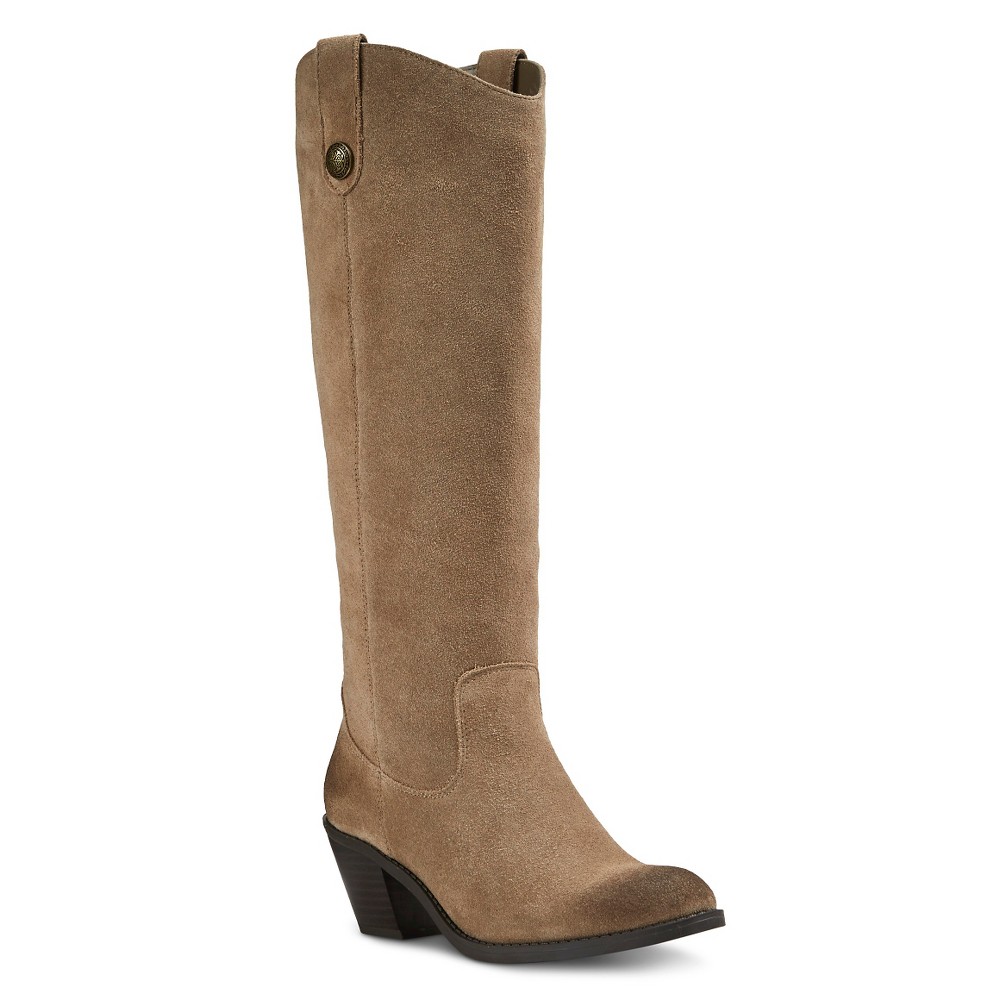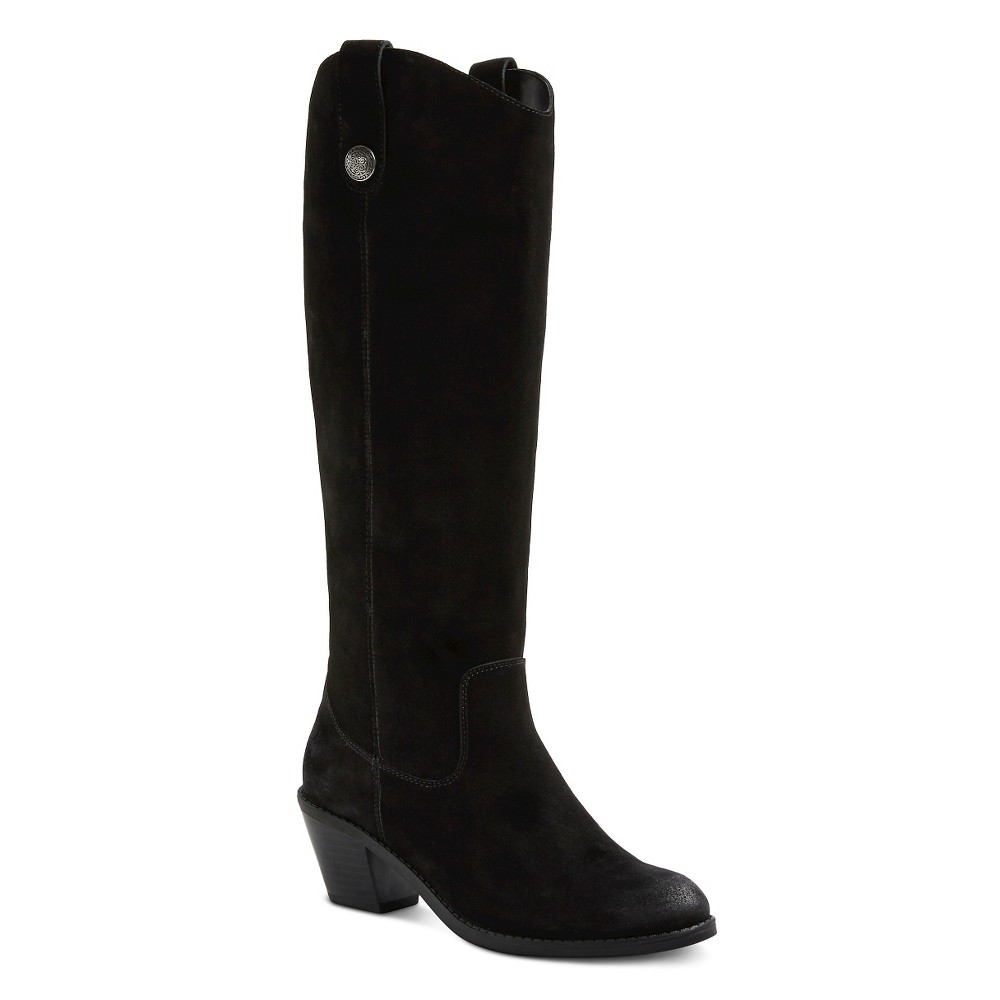 The knee-high version for $89.00 reminds me of a certain, highly coveted Frye boot style but with a higher heel that I suspect is actually more flattering than the original.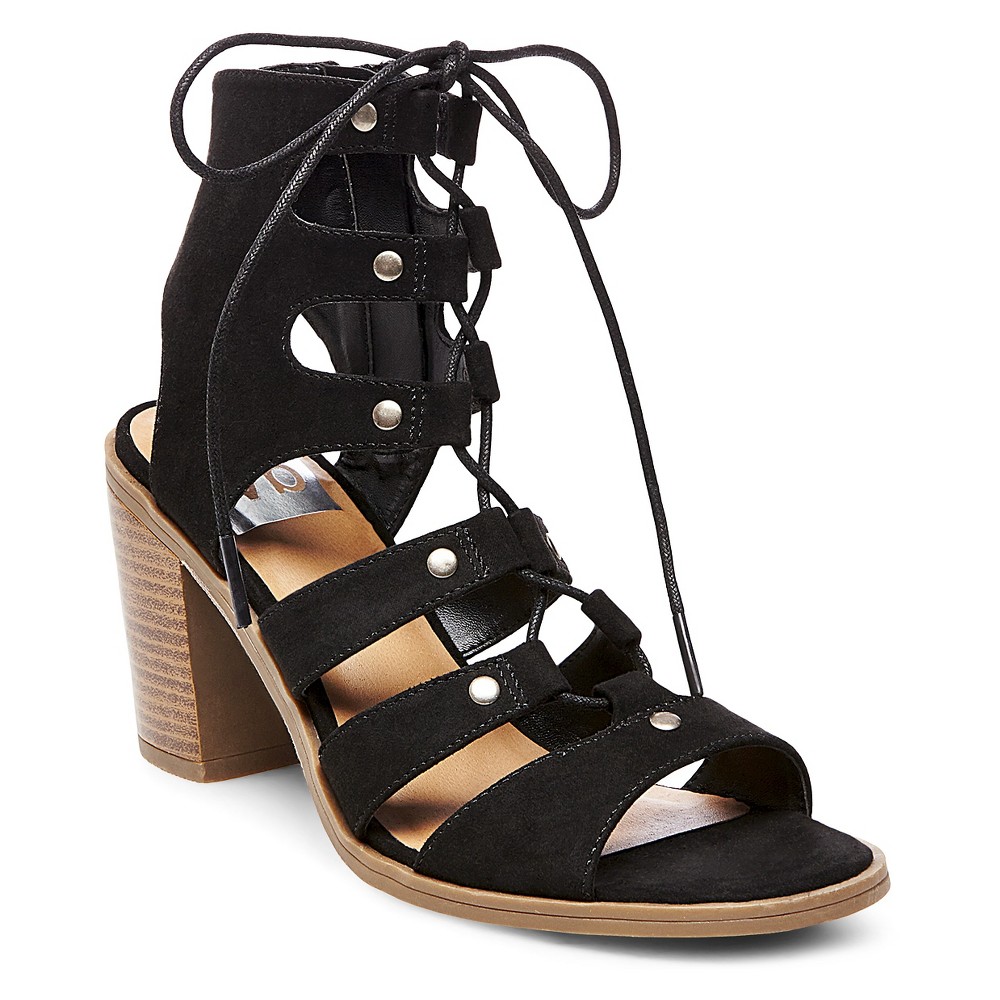 I often use discount stores as an opportunity to try a style before splurging on a high-end version. I'd been looking at lace-up shoes with this lower chunky heel all around town when I saw this pair for $32.99 so I grabbed them (also on the buy-one-get-one half off sale). So far I'm loving the look and the pair so much that I don't think I need to upgrade.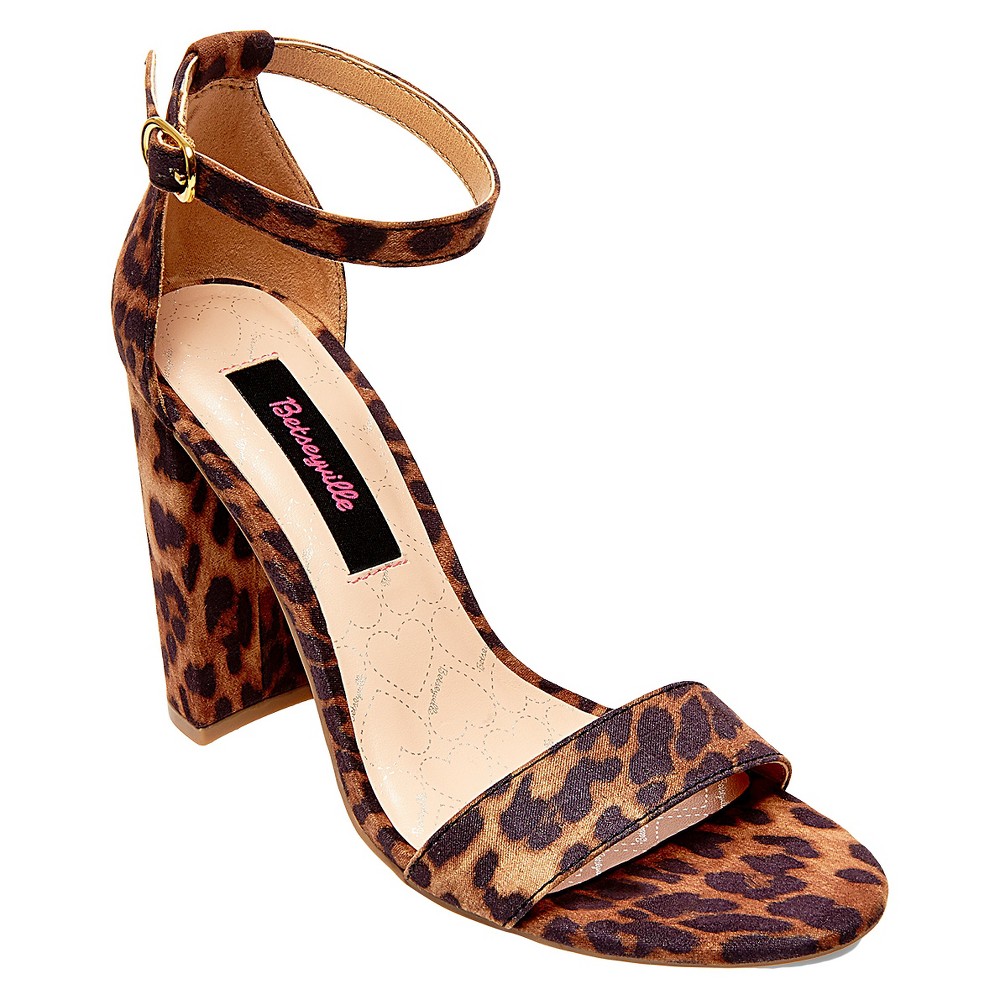 I know it's Fall, but I've also been seeing this simple, stacked-heel style in a lot of stores. And the leopard version is too cute to skip.
Handbags
Walking through the store, the Sam & Libby collection grabbed my attention. For faux leather, these bags look polished and high end, a nice revamp of a brand I remember from my childhood.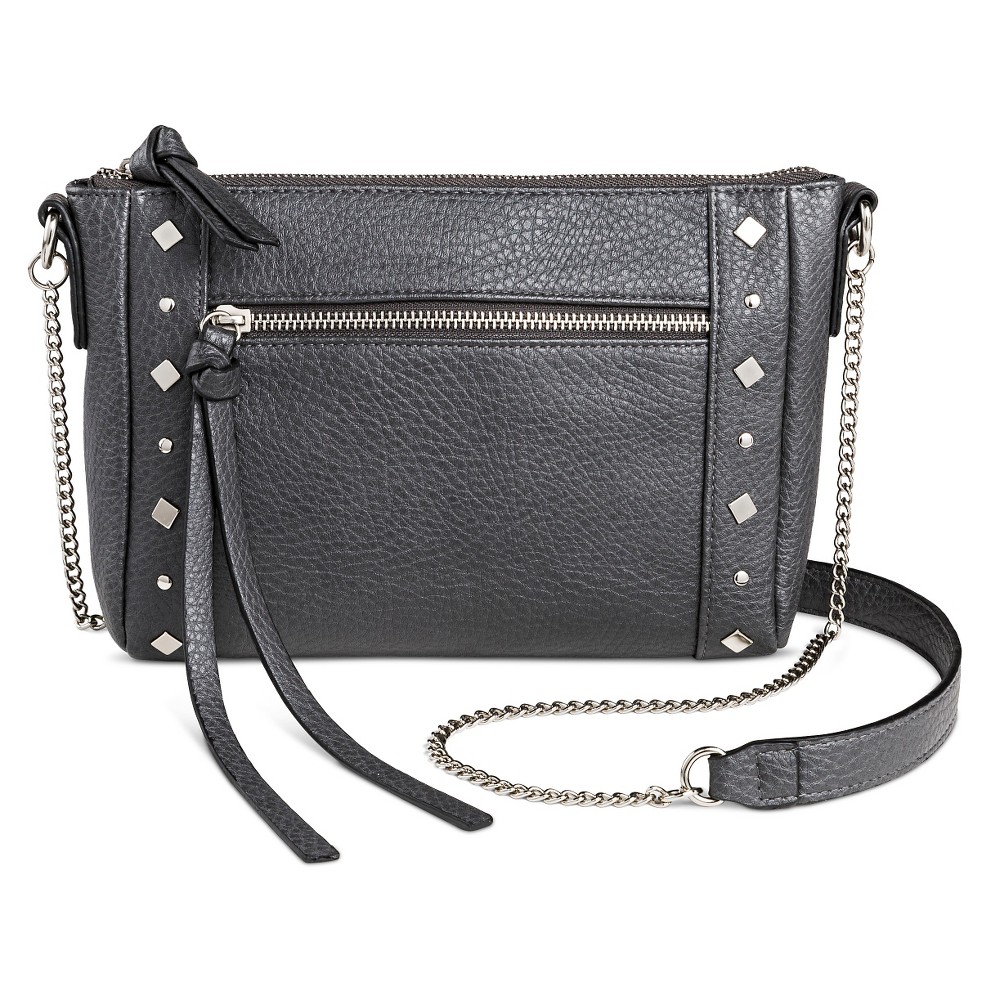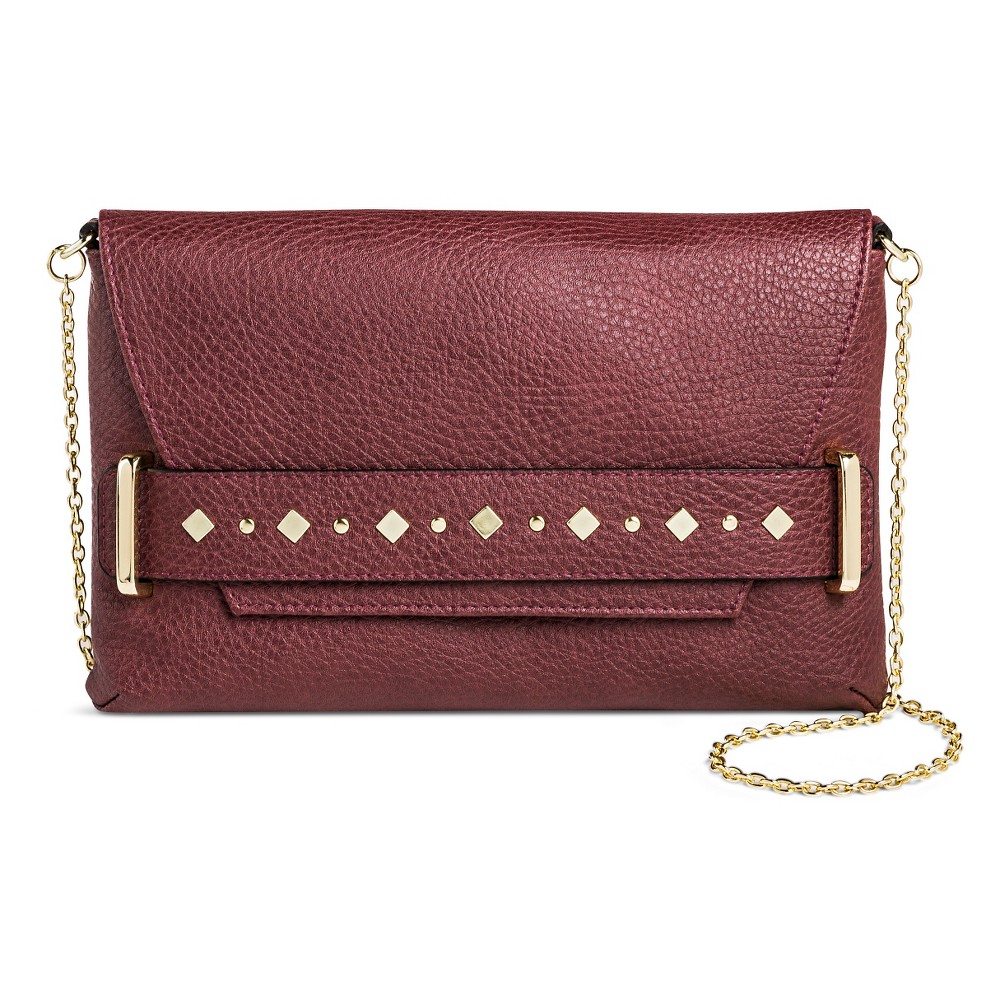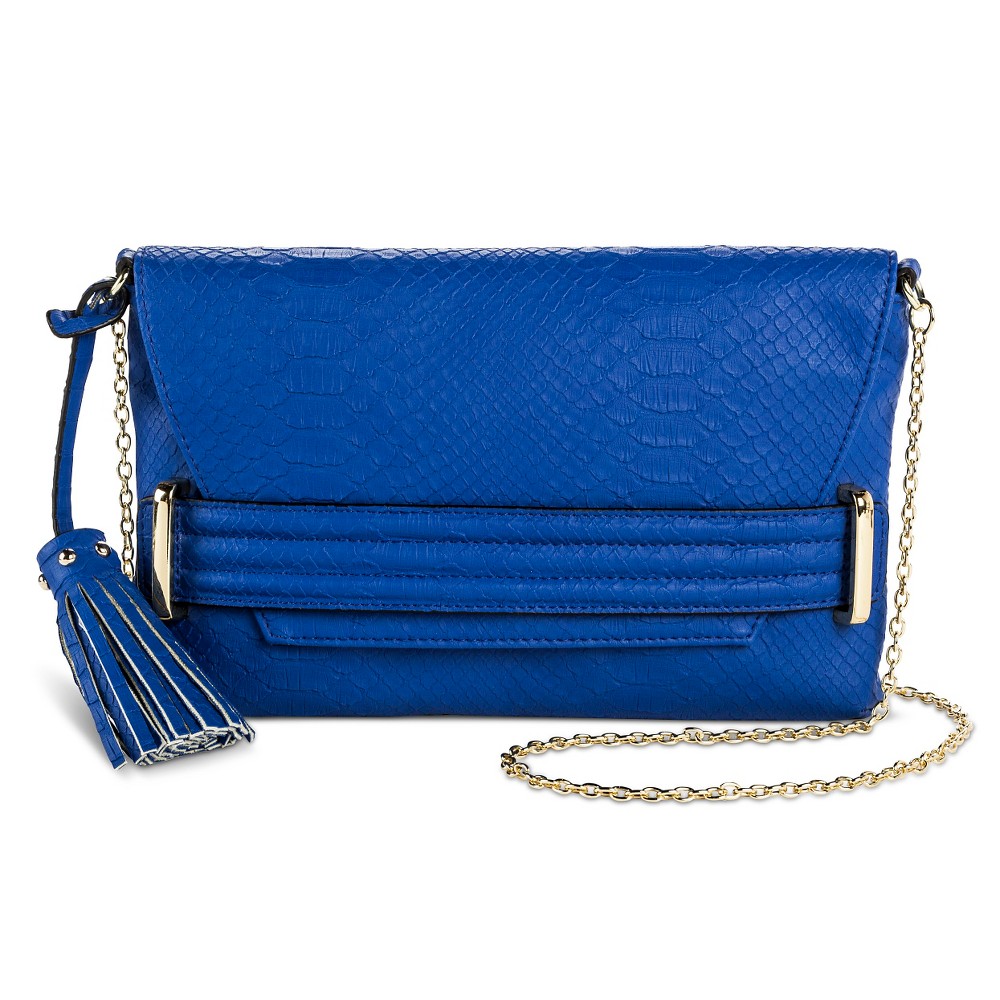 Each of these crossbody-style bags is simple with just enough embellishment to make a statement. Same with the clutch that also comes with a cross body strap.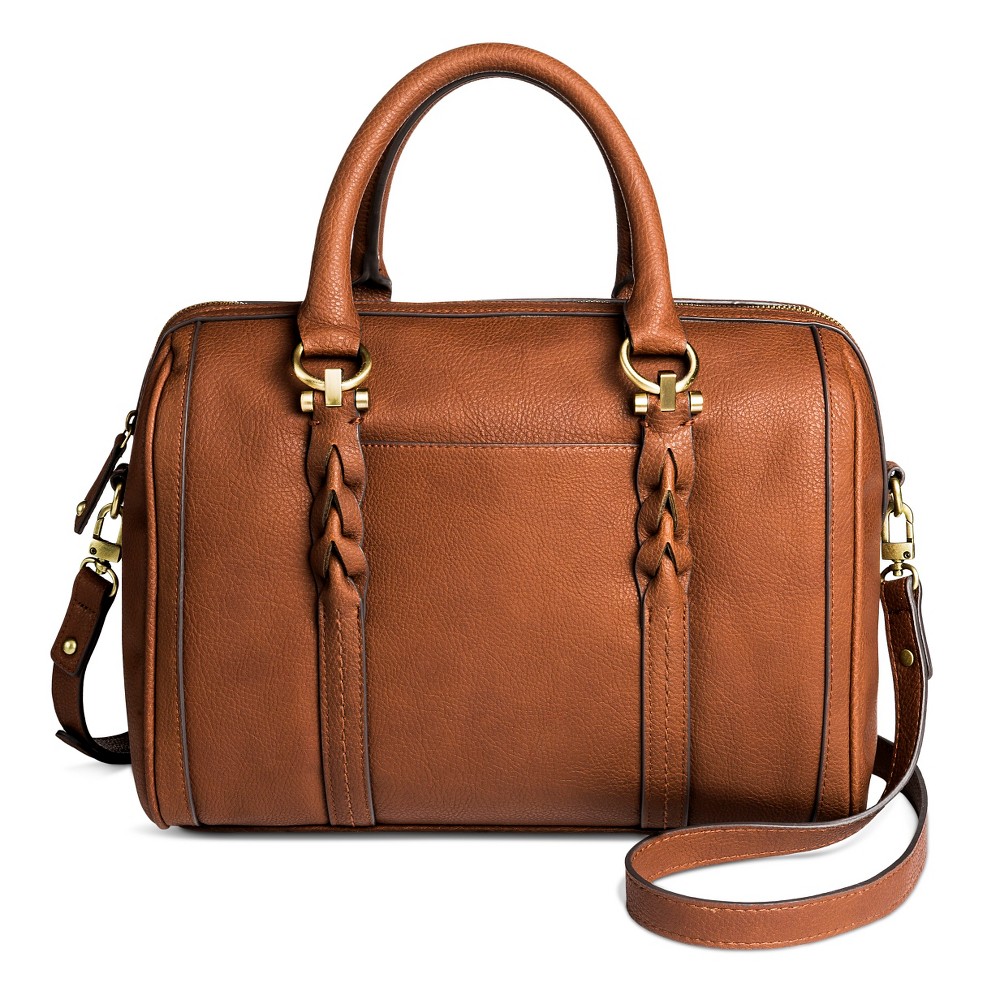 And, the satchel is a classic shape that's always stylish.
Backpacks
Yes, I'm recommending backpacks. First, they do seem to be showing up in adult Fall fashion this year. Second, as I am apparently getting older, I'm realizing that carrying some weight on both shoulders can relieve some of the spinal strain that comes along with heavy shoulder bags. But, I'm only doing it if I can find a way to look cute.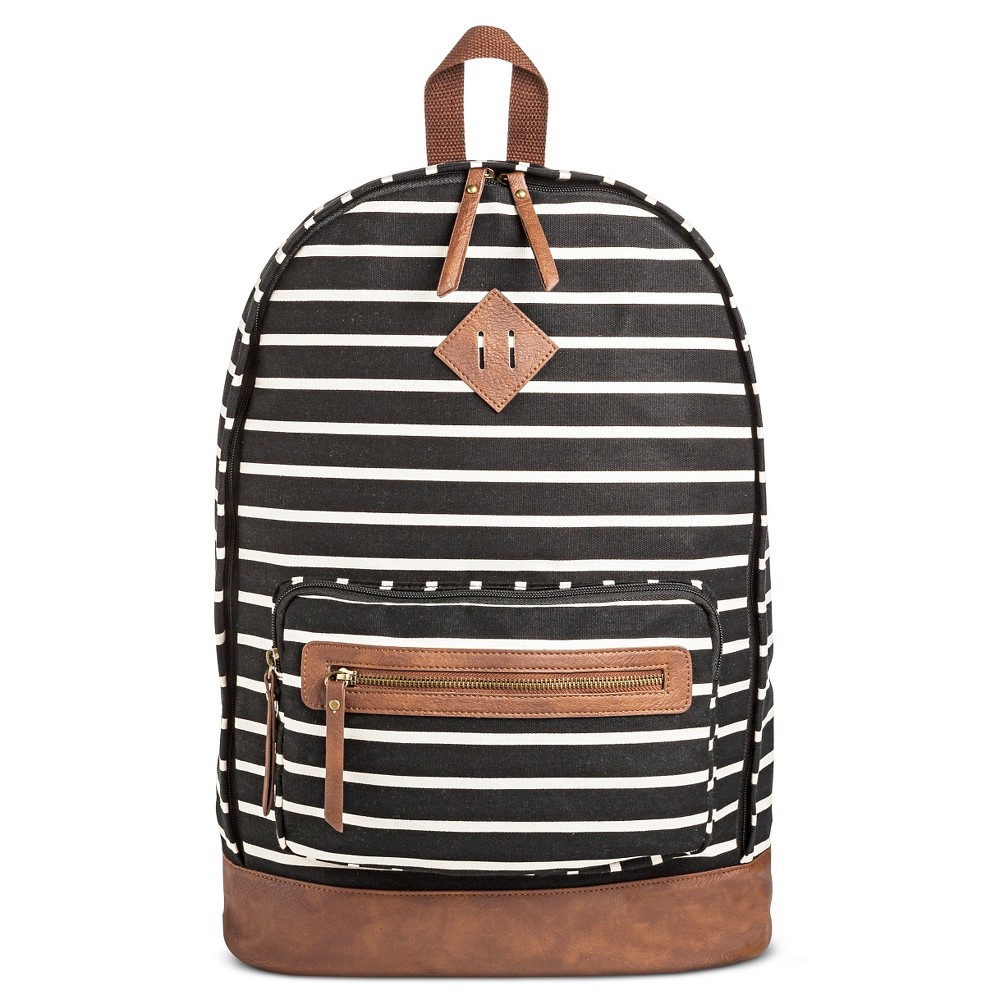 If this one was just a tad larger to fit my over-sized, work-issue laptop, I would have snapped it up immediately for the classic appeal and timeless shape that isn't a basic solid color. This style is available in a variety of cute colors and patterns. The polka dot is another of my favorites.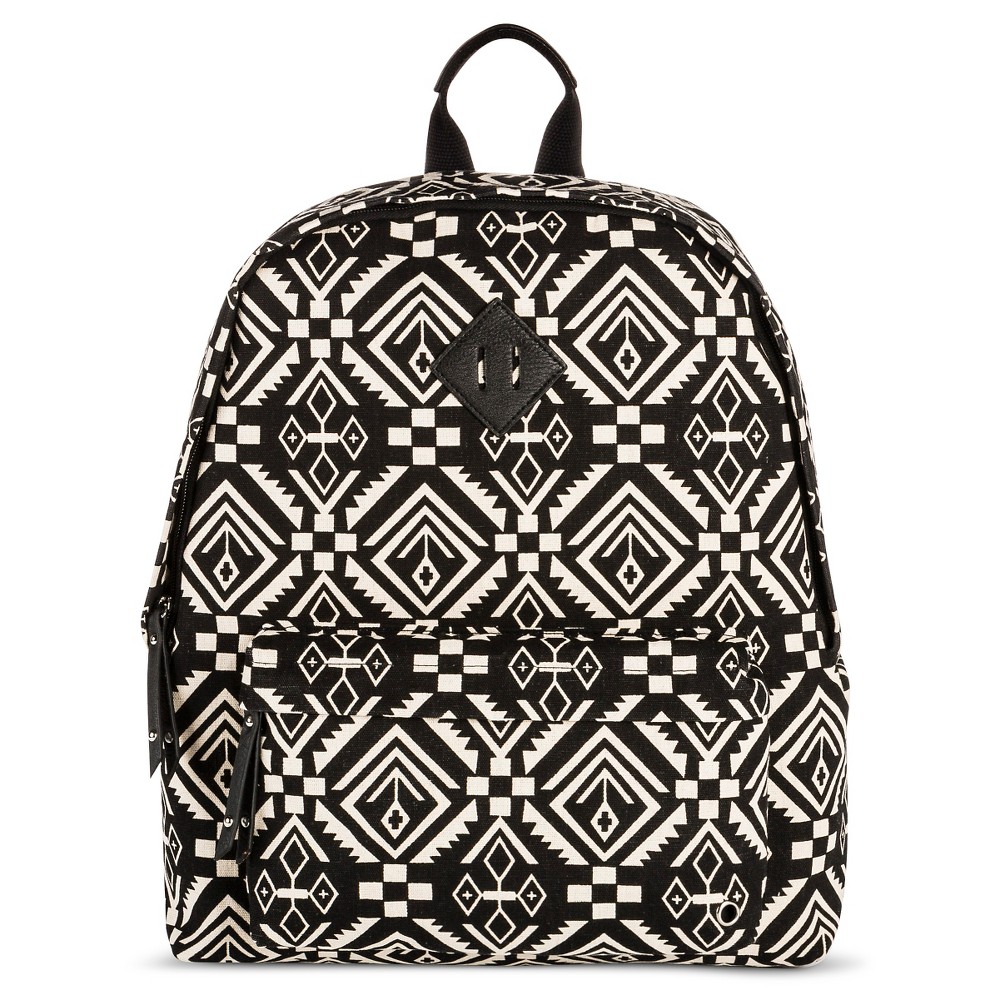 And I think I'm about 4 seconds away from ordering this one—I love the modern take on black and white.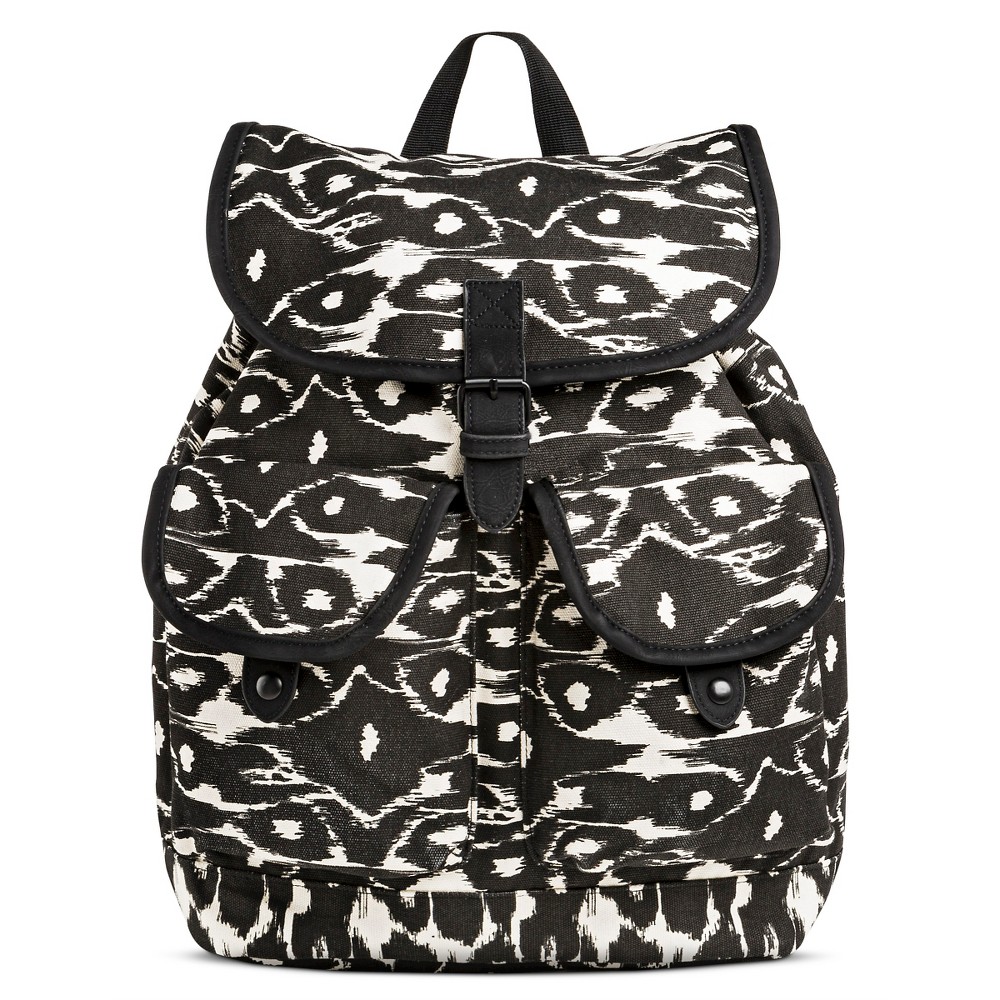 This Dickies backpack features a similar chic pattern, but the addition of front pockets makes organization easy.
Wraps
On my recent visit, Target seemed to be one big wrap party with an array of patterns to choose from. I know it seems a little early to grab one of these, but you know all the good patterns will be gone when it actually cools off.
This Sylvia Alexander wrap is timeless, but the zigzag pattern on the edges is perfectly in sync with all the geometric and tribal prints that continue to be popular.
This option is a little more fashion forward and I love the black-and-white take on a classic animal print and the dramatic frog closure.